A stressed out elephant in Poland has been given the compound to help her deal with the death of a loved one.
Anxiety and stress have reached news highs for many amid the global coronavirus pandemic, and that includes a young female African elephant at the Warsaw Zoo in Poland named Fredzia. The turmoil she has faced this year presented an opportunity for scientists to experiment what effect CBD products could have on zoo animals.
Four elephants resided at the Warsaw Zoo until March when the largest female and elder of the herd, Erna, passed away. This caused a period of grief in Fredzie, not unlike what you might experience following the death of someone you love.
"When Erna passed away, everything changed," Dr Agnieszka Czujkowska, the Warsaw Zoo's head of Animal Rehabilitation, told the BBC. "I don't think Fredzia was ready for such a big change."
When the structure of their group changes, elephants undergo behavior changes that can lead to acting out and disharmonious moments. Months and years can pass before an elephant bonds with a new elder. This transformation shift can cause spikes in stress and anxiety, like it has for Fredzia.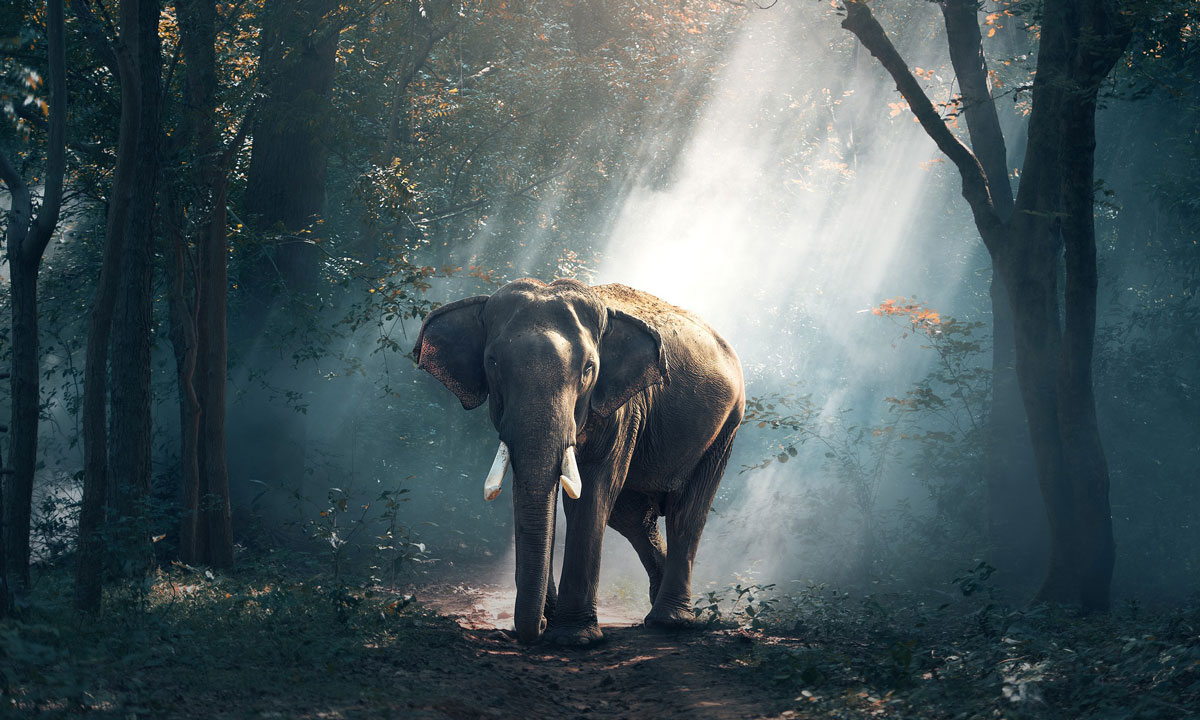 Cortisol levels spike when animals experience stress, so scientists took samples of Fredzia's blood, saliva, and feces to attain baseline measurements in cortisol. They will then administer CBD to Fredzia and monitor whether those cortisol subsequently drop in response to the cannaiboids. The oil given to Fredzia won't contain any THC, the psychoactive element in cannabis.
"It's not very potent. The only side effect will be some behavioural changes," Dr Czujkowska said. "We will have to manage these to achieve the results we want."
The experiment won't be completed for two years, but zookeepers expect to expand the experiment to include rhinos and bears. This isn't the only experiment focused on how CBD impacts animal behavior. Earlier this year Texas A&M University researchers announced they were testing the effect CBD had on horses dealing with anxiety and arthritis.